Respondents nationwide showed interest in learning more about—and potentially owning—an EV
By Benjamin Preston, Consumer Reports
The results from Consumer Reports' latest nationally representative survey on electric cars—conducted in July and August of 2020 with 3,392 American adults with valid driver's licenses— shows that public perception of EVs is inching toward the mainstream (pdf). Although only 30 percent of survey respondents report knowing much about EVs, almost all had at least heard of them. More significant is the level of interest in EVs—71 percent of U.S. drivers say they would consider buying one at some point in the future, with nearly a third indicating interest in an EV for their next vehicle purchase. More than 70 percent of those surveyed agree EVs would reduce air or climate pollution, and that automakers should offer other vehicle types, such as plug-in electric pickups and SUVs, alongside their car EV models.
"Consumers can save a lot of money in the long run by switching to an EV," says Chris Harto, CR's senior sustainability policy analyst, who earlier this year authored a study highlighting the cost benefits of owning an EV vs. a traditional gasoline-powered vehicle. "We conducted this survey to learn more about people's familiarity with EVs, and their attitudes regarding them, to better understand what might be holding them back from buying one."
A big part of the survey was determining what consumers see as barriers to EV ownership, Harto says. Not surprisingly, vehicle range and availability of charging stations were chief among U.S. motorists' concerns. About half of the drivers surveyed say they would want an EV that could travel more than 300 miles between charges, and a little less than half of those who don't "definitely" plan to get an EV for their next vehicle say inadequate charging infrastructure is holding them back. Among other reasons these people cited as holding them back were purchase price (43 percent of respondents), insufficient knowledge about EVs (30 percent), and lack of a place to charge one at home (28 percent).
Despite concerns about a dearth of public charging stations, 71 percent of respondents said they would do most of their charging at home. CR has found that the owner of an EV with 250 miles of range can do 92 percent of their charging at home, assuming they have access to a garage or parking space with a home charger. The survey reveals that residents of large apartment buildings are more likely to say that , if they had an EV, they would charge it at a public fast charging station.
"American drivers are accustomed to having ready access to gas stations, and may not realize that if they have a personal garage or driveway, they'll be doing most of their charging at home with an EV," Harto says. "Even though we have found that the typical driver would make as few as six stops at a public charging station every year, a more robust network of fast-charging stations would help alleviate buyers' concerns about switching to an electric vehicle."
More than a third of those surveyed said state and federal governments should require automakers to offer EVs, compared with about a quarter who are against that idea. More than half support state spending on EV charging infrastructure. Sixty percent of drivers supported state and federal incentives to help bring down the purchase price of an EV.
According to CR's survey results, younger drivers are more likely than older ones to buy an EV for their next vehicle. But it appears that by and large, there's growing interest across different groups.
"These results show that there is robust consumer interest in electric vehicles, but consumers need automakers to deliver more compelling choices at competitive prices," Harto says.
CR conducted the survey by phone and internet over the summer in both English and Spanish.
---
Latest Electric Car Tests
QUICK TAKE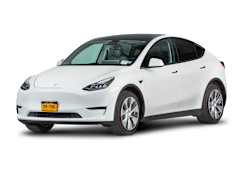 Price Range: $49,990 – $59,990
PREDICTED RELIABILITYPREDICTED OWNER SATISFACTIONUnlock Car RatingsBecome a Member or Sign in QUICK TAKE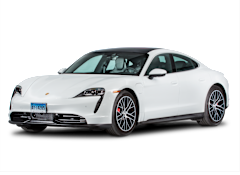 Price Range: $103,800 – $185,000
PREDICTED RELIABILITYPREDICTED OWNER SATISFACTIONUnlock Car RatingsBecome a Member or Sign in
Editor's Note: This article, originally published on Dec. 17, 2020, has been updated to clarify some survey findings.
Featured Image: Tesla Model Y, Blue Bazaar, Supercharging, Zach Shahan, CleanTechnica