An environmentally-friendly two-seater BEV that expands the freedom of movement
Toyota City, Japan, December 25, 2020―Toyota Motor Corporation (Toyota) announced today a limited launch of the "C+pod" ultra-compact battery electric vehicle (BEV), from December 25, to corporate users, local governments and other organizations that have been exploring new options to drive the popularization of BEVs. Toyota plans to further promote the establishment of systems for popularizing BEVs, including development of new business models, and to conduct a full-scale launch including to individual customers by 2022. Today's launch will also demonstrate new services that can only be provided by BEVs.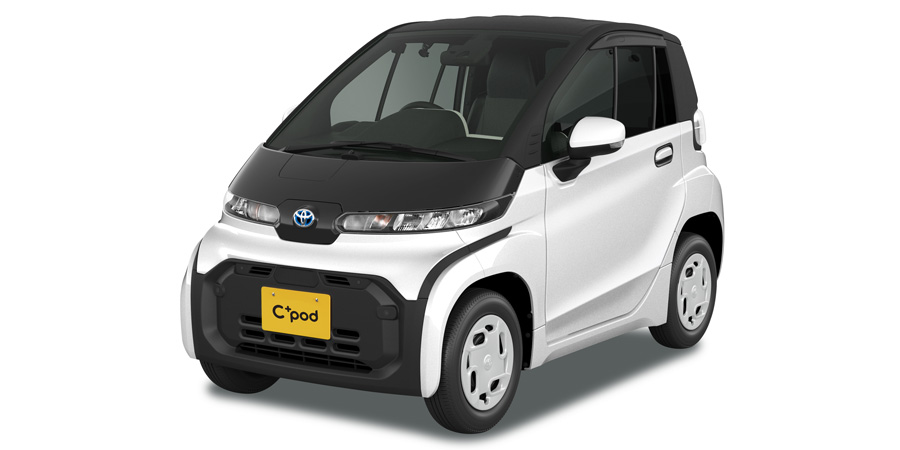 G (options shown)
The new C+pod is an environmentally-friendly two-seater BEV designed as a mobility option that improves per-person energy efficiency. In addition to short-distance daily use, the C+pod is also aimed at corporate users visiting customers on a regular basis, and at users in urban or mountainous communities needing safe, unrestricted, and environmentally-friendly transportation options.
To drive further popularization of BEVs, Toyota is expanding its product lineup and forming open collaborations as it works to build new business models. In Japan, it is focusing initially on the C+pod, Walking Area BEVs*1, and Toyota i-Road*2, with more than 200 corporate and local government partners*3 currently involved in exploring new transportation models.
As one of these collaborative efforts, today's launch of the C+pod will also demonstrate new services specific to BEVs. One of those services is Toyota Green Charge, a joint project developed with Chubu Electric Power Miraiz Co., Inc. to offer a single point of contact for corporations seeking support when constructing optimal charging facilities or developing electricity plans for BEVs, such as CO2-free power. The service will be jointly implemented in collaboration with Chubu Electric Power Miraiz, Kansai Electric Power Co., Inc., and TEPCO Energy Partner, Inc. Other services in planning include the Electric-vehicle sharing service that combines tourist information with the "Toyota Share*4" car-sharing service to promote sightseeing and excursions.More information on Toyota's efforts to popularize BEVs is available at the following linkhttps://toyota.jp/personalmobility/
| | |
| --- | --- |
| *1 | Walking-Area BEVs are designed to facilitate movement through pedestrian zones. They provide mobility support in a range of situations, including when people are carrying heavy loads, such as large amounts of luggage, or when they have difficulty walking. The three types that are planned are seated type, standing type, and wheelchair-linked type. |
| *2 | The i-ROAD is a compact three-wheeled BEV. It offers a novel and enjoyable riding experience that combines the convenience of a motorcycle with the comfort and stability of a car. |
| *3 | As of December 2020. |
| *4 | Toyota's car-sharing service that can be easily used via a smartphone |
Production Plant
Motomachi Plant, Toyota Motor Corporation
Manufacturer's Suggested Retail Prices
Grade
Engine
Battery
Driveline
Price*
(Japanese yen)
X
1RM
(Permanent magnet electric motor)
Lithium-ion battery
Rear-wheel drive
1,650,000
G
◎1,716,000
◎: Model as shown in photo (excluding options)
| | |
| --- | --- |
| * | Includes consumption tax. Does not include recycling fees. |
Vehicle Outline
Freedom of movement in many different situations
With a compact body measuring 2,490 x 1,290 x 1,550 mm (length x width x height), and a minimum turning radius of 3.9 m, the C+pod comfortably navigates sharp corners on narrow roads, minimizes steering wheel operation when parking, and provides excellent maneuverability in everyday driving.
The under-floor location of the lithium-ion battery in front of the seat creates a flat, low-floor package that minimizes steps.
The motor is positioned in the rear of the vehicle, while the combination of a rigid, lightweight body and independent suspension system, that absorbs irregularities in the road surface, achieves high-quality riding comfort and brisk yet stable driving performance.
The C+pod comes with a cruising range of up to 150 km (WLTC mode, Class 1 test cycle*1 when running on battery power; Japanese Ministry of Land, Infrastructure, Transport and Tourism), which provides peace of mind for daily use.
| | |
| --- | --- |
| *1 | Driving mode suited to electrified vehicles, such as ultra-compact mobility options, with limited maximum speeds. The Class 1 test cycle does not include highway driving. |
Convenience of BEVs
The C+pod supports standard charging, which makes charging easy whether at home or outside of the home. The supplied charging cable (100/200 VAC) connects directly to power outlets for charging. With membership of the BEV/PHEV recharging service*2, the vehicle can be charged outside of the home at Toyota dealers with G-Station chargers (approximately 4,200 charging stations*3) and at any standard charging spot across Japan (approximately 10,800 charging stations*4).
The C+pod includes an external power supply system of up to 1,500 W (100 VAC) as standard for use during power outages and natural disasters. In addition to use through the accessory power outlet near the passenger's feet, the optional vehicle power connector can be plugged into the standard charging inlet at the front of the vehicle for use as an external power supply socket, which can supply power for up to about 10 hours*5.
Charging port
Accessory power outlet
Vehicle power connector (Option)
| | |
| --- | --- |
| *2 | A subscription-based BEV/PHEV recharging service provided by Toyota. |
| *3 | As of February 2020. |
| *4 | As of February 2020. Total number of standard charging stations available in collaboration with Nippon Charge Service LLC.Websitehttp://www.nippon-juden.co.jp/ |
| *5 | Calculated from daily power consumption of 10 kWh for an average household consuming 400 W of electricity per hour. |
Modern, friendly and simple design
The C+pod comes with a fully blacked-out cabin, incorporating LED headlights and LED rear combination taillights to create a distinctive picture of concentrated features and unique BEV design. With the charging inlet/power supply outlet located between the headlights, easy daily use was a particular focus.
Exterior panels are made of plastic to help reduce weight. Paired with the black of the cabin, five different two-tone body color*6 schemes are available, including with a vivid Cyan Metallic and an active, deep Orange Metallic. There are also three different three-tone color*6 options available that combine blacked-out body with the black cabin.
With an interior cabin width of 1,100 mm, the interior provides a simple space for two adults to sit side-by-side. Positioned above a white center tray, the instrument panel features meters and other functional equipment. The contrast with the black tones of the interior creates a feeling of size that exceeds its actual dimensions. Switches are also consolidated in the center panel to achieve people-friendly operability.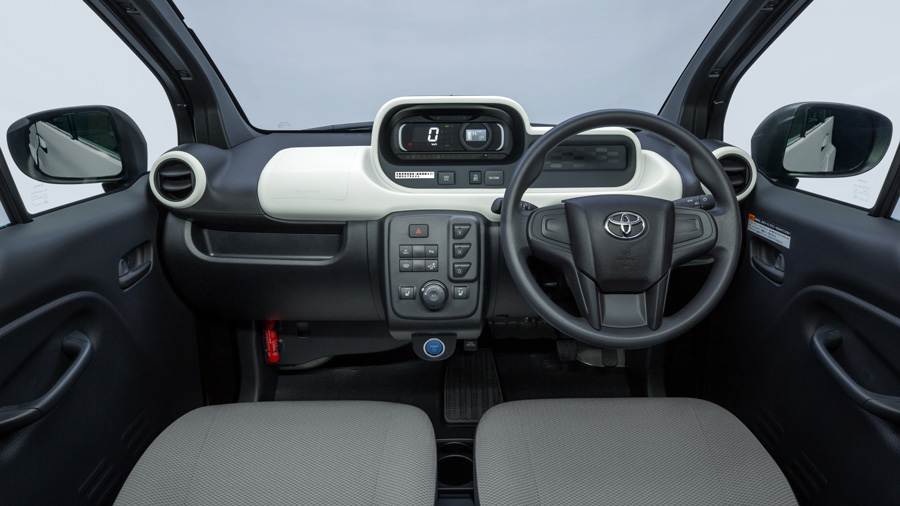 G (black interior) (options shown)
Safety equipment
Equipped with new safety features for ultra-compact mobility, in compliance with standards of a minivehicle. Uses a structure that efficiently disperses and absorbs impact energy across multiple components, and ensures safety in the event of frontal, side or rear impacts. Mitigates any impact on pedestrians in a collision with a vehicle body structure that reduces pedestrian injury.
A Pre-collision Safety System is included as standard to detect other vehicles (day and night), pedestrians (day and night), and cyclists (day). An Intelligent Clearance Sonar with Parking Support Brakes (Stationary Objects) is also included to help avoid collisions, or mitigate damage, with walls and other obstacles during low-speed operation. Altogether, the vehicle has a full range of equipment to support safe driving every day.
Main Specifications
Grade
G
X
Vehicle category (Road Transport Vehicle Act)
Minivehicle
Ultra-compact mobility (type approval)
Length x Width x Height
(mm)
2,490 x 1,290 x 1,550
Wheelbase
(mm)
1,780
Track
(mm)
Fr: 1,105 / Rr: 1,095
Minimum ground clearance
(mm)
145
Vehicle weight
(kg)
690
670
Minimum turning radius
(m)
3.9
Capacity
(seats)
2
Motor
Type
1RM (Permanent magnet electric motor)
Rated output
(kW)
2.6
Maximum output
(kW)
9.2
Maximum torque
(N・m)
56
Main drive battery
Type
Lithium-ion battery
Capacity
(Ah)
51
Total voltage
(V)
177.6
Total power
(kWh)
9.06
Range on single charge
WLTC mode, Class 1 test cycle
(km)
150
AC electric power consumption rate
WLTC mode, Class 1 test cycle
(Wh/km)
54
Charging time
Standard charge
Single phase, 200V/16A
Approx. 5 hours (Fully charged)
Single phase, 100V/6A
Approx. 16 hours (Fully charged)
Maximum speed
(km/h)
60
Suspension
FrStrut coil spring suspension with stabilizerRrTorsion beam type coil spring suspension
Brakes
FrDisc brakesRrLeading/trailing shoe type drum brakes
Tire size
155/70R13 75S
Link to the "C+pod" webpage (Japanese only)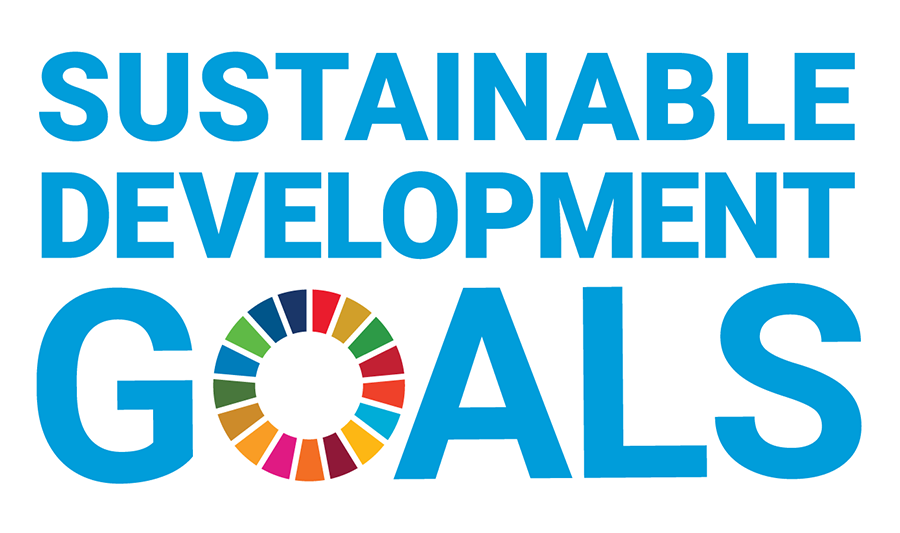 Toyota Motor Corporation works to develop and manufacture innovative, safe and high-quality products and services that create happiness by providing mobility for all. We believe that true achievement comes from supporting our customers, partners, employees, and the communities in which we operate. Since our founding over 80 years ago in 1937, we have applied our Guiding Principles in pursuit of a safer, greener and more inclusive society. Today, as we transform into a mobility company developing connected, automated, shared and electrified technologies, we also remain true to our Guiding Principles and many of the United Nations' Sustainable Development Goals to help realize an ever-better world, where everyone is free to move.SDGs Initiatives https://global.toyota/en/sustainability/sdgs/
Images courtesy of Toyota